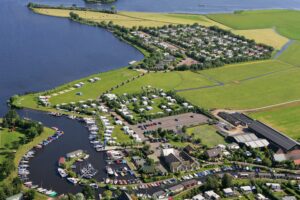 Sloepverhuur Zuid-Holland
Genieten van de mooie omgeving rondom Het Groene Hart in Zuid-Holland - Warmond.
Bij Happywhale vinden wij dat iedereen moet kunnen genieten van een dagje varen. Kies zelf uit één van onze locaties en reserveer eenvoudig en snel een sloep via onze website.
Adres :
Jachthaven en Camping Spijkerboor
Boekhorsterweg 21
2374 BN Oud Ade
Tel. 085-303 27 87
Genieten op en aan het water, bij Jachthaven en Camping Spijkerboor in Warmond (Zuid-Holland). Uw vakantie in het Groene Hart in Zuid-Holland, direct aan de Kagerplassen. U kunt bij de camping vandaan zo de Kagerplassen op, zonder dat u sloten door hoeft of bruggen te moeten openen. Direct naar het landelijke open water varen!
Een sloep huren in Zuid-Holland? Voor twee uren, dagdeel of gehele dag? Selecteer "nu boeken", kies een datum en reserveer online.
Happywhale staat voor :
– Geruisloos genieten
– Comfortabele sloepen
– Zelf besturen & eenvoudig te bedienen
– Tot 12 uur probleemloos varen
---
Other locations in Zuid-Holland - Warmond
HappyWhale facts
A number of facts in a row
45
Sloops spread over Friesland
12
HappyWhale rental locations
10,715
Electrically made sailing hours
27,323
Liter of fossil fuel saved