HappyWhale has a fleet of high-quality electric sloops, all of which feature a powerful electric motor and a comprehensive battery pack for 12 hours without problems. The sloops built in Friesland require little maintenance and are ideal for both entrepreneurs and individuals who wish to contribute to the preservation of Frisian watersports. The HappyWhale sloops are self-controlled, easy to operate and start with the mobile phone. The HappyWhale fleet has 5 types of boats. A brief explanation follows.
Pura Vida 550
The Pura Vida 550 is a compact sloop with excellent features. This mirrorsloop is characterized by a luxurious appearance with classic shapes. Provided with hood. Suitable for both short cruises and longer distances. Max 9 km/h, 12 hours battery capacity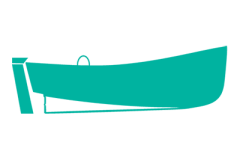 Stil 550
De Stil 550is een stoere aluminium sloep met ruime zitplaatsen voor 6 tot 8 personen. De zittingen zijn voorzien van comfortabele zit- en rugkussens. Kortom een luxe sloep met uitstekende vaareigenschappen. Lengte x Breedte : 5,50 x 2.23m Max 10 km/u, 8-12 uur accubereik.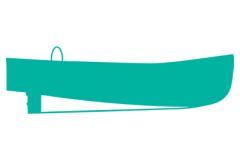 Enduro 690
The Enduro 690 is a design of Hoora Watersport from Heeg. The Enduro 690 is an extremely comfortable sloop that is easy to handle. The sloop has high stability and great characteristics. The hull has hardly any waterresistance because of the hull. This means less waves, less power and less noise. This allows you to enjoy the surroundings in peace. Equipped with hood, comfortable pillows and ample storage space. Max 10 km/h, 12 hours battery capacity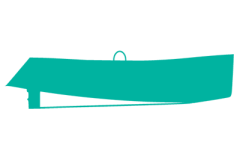 Render 600
The Render 600 is a particularly beautiful and tightly-lined sloop in 5mm thick aluminum. The Render is based on a combination of a sloop and a traditional motorboat and specially designed for electric sailing. The sloop combines a high ease of use with a beautiful appearance. Very robust sloop with excellent handling features, fitted with hood and pillowset. Max 10 km/h, 8 hours battery capacity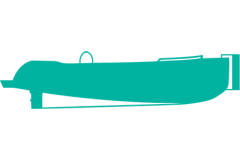 Duwsteven
The Duwsteven is a rugged sloop equipped with swimming platform and a beautiful sun deck. The sloop is made of 5mm thick aluminum and has a front and rear bumper. With this sloop you can enjoy virtually no noise and enjoy the peace and the environment. The Duwsteven offers space for larger groups up to 12 people, fitted with convertible hood and cushions. Max 10 km/h, 8 hours battery capacity